Social Ministry—Do We and Should We Teach a Theology and Practice of Social Ministry and Justice?
Spring 2016 – Vol. 49, No. 2
---
Reflections
Rev. Dr. Brian L. Friedrich, President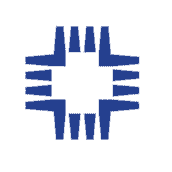 Why Not Poverty, The Environment, and Immigration? Broadening the LCMS Political Agenda
Jeff Walz, Ph.D.
The Call of Every Christian: A Brief Consideration of the Practical Theology of Mercy
Rev. Gregory Mech
The State and the Current State of Lutheranism: Serving the Poor
Rev. Ross Johnson
---
Editorial Committee
Editor
Editorials
Associate
Associate
Book Reviews
Graphic Design
Copy Editor
Circulation Coordinator

Russell Moulds, Ph.D.
J. Dirk Reek, M.Div., Ph.D.
Daniel Thurber, A.D.
Brian L. Friedrich, M.Div., Ph.D.
Charles Blanco, M. Div., Ph.D.
Seth A. Boggs, M.F.A.
Marlene Block, B.A.
Holly Matzke
__________________________________________________________________________
Issues in Christian Education is currently available online only. We encourage church workers, lay leaders, interested congregational members, university and seminary faculties, district and synod offices, and libraries to visit www.cune.edu/issues and simply complete the sign-up form on the CUNE Publications page.