The Christian, The Congregation,
and Public Schools
Fall 2016 – Vol. 50, No. 1
---
Reflections
Rev. Dr. Brian L. Friedrich, President
Foreword: An Inventory of Issues and Topics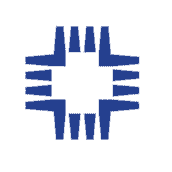 Christians and Public Schools: A Conversation with Finn Laursen
Finn Laursen and Russ Moulds, Ph.D.
School Vouchers and Christian Education
Chris Cody, Ed.D.
The Christian and Closing the Opportunity Gap
Kelsey Lambrecht
---
Editorial Committee
Editor
Editorials
Associate
Associate
Book Reviews
Graphic Design
Copy Editor

Russell Moulds, Ph.D.
J. Dirk Reek, M.Div., Ph.D.
Daniel Thurber, A.D.
Brian L. Friedrich, M.Div., Ph.D.
Charles Blanco, M. Div., Ph.D.
Seth A. Boggs, M.F.A.
Marlene Block, B.A.
__________________________________________________________________________
Issues in Christian Education is currently available online only.   We encourage church workers, lay leaders, interested congregational members, university and seminary faculties, libraries, district and synod offices, and all other readers to use the print function to print and share articles and to forward links to others.  Please use the subscription form on this page to receive regular distributions and special editions of Issues.